Representing The Next Generation of Pet Food Manufacturers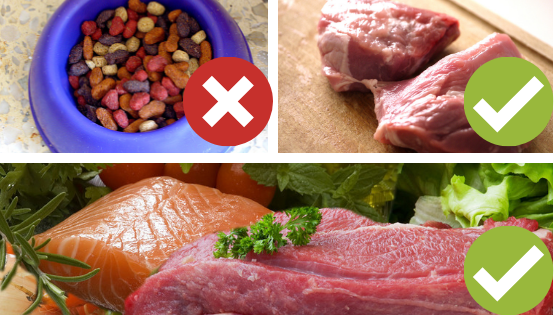 Next Generation Pet Food Manufacturers Association represents nutritionally defensible™  pet food and treat manufacturers, those who
use food ingredients as defined by 21 USC 321(f) ("food" means … articles used for food or drink for man or other animals) and
do not violate 21 USC 342(a)(5) with adulterants ("A food shall be deemed adulterated…if it is, in whole or in part, the product of a diseased animal or of an animal which had died otherwise than by slaughter") .
Our members are passionately committed to providing pet parents with pet food options that go beyond what is typically represented on the grocery aisle.  Among our diverse roster of members:
50% make a human grade pet food
52% make a raw pet food
52% make a cooked food for pets
26% sell via mail order
13% are direct-to-consumer delivery
35% are regional companies
65% are national companies
8% make a dehydrated pet food
8% make freeze dried pet food
Growing membership of small, independent retailers who carry and support these manufacturers
As you can see, Next Gen PFMA membership is quite diverse. What unites the companies we represent is their proud commitment to manufacture nutritionally defensible™ pet food options. We were created to come alongside the 2% of smaller pet food manufacturers… those without the budget of the pet food giants… those born of a passion for pets…. those who have previously navigated regulations, law suits and recalls alone.  Not anymore.  And we're just in time.
Our members benefit from:
Representation at AAFCO.
When we show up "en masse" under the flag of an official and organized association, the powers that be will take notice. We will be there asking for ingredient definitions, and advocating for changes to ingredient definitions. We go in prepared, having gathered appropriate and compelling scientific support to bolster our requests.
Safety in Numbers.
You may be singled out by regulatory agencies — as several of our members have — but our members will never again stand alone. Using our collective resources, connections AND, MOST IMPORTANTLY experience dealing with these regulatory agencies, we will help you navigate AND FIGHT situations including — but not limited to — recall demands.
Relational Equity.
Our association — and each of our members — may be a bit of an outsider and may even be considered a bit of a rebel bucking the status quo. For this reason, it is even more crucial to build relationships with those people, leaders and organizations already in place. We'll be constantly developing these relationships so we have them in place when we need them.
Advocacy and Grassroots Lobbying In Congress.
it was Congress who created the FDA to oversee food for public safety. We'll be actively educating them… so they know that there are multiple ways — other than extreme rendering— to create safe pet food. With education, we'll slowly turn the tide in our favor.
So, if these things are important to you…
if you don't want to continue to do business
and navigate regulations as a "lone ranger,"
join us.
Click here to learn more about joining us!